| | |
| --- | --- |
| Current Logo | Paramount Pictures Corporation is an American motion picture production and distribution company, based in Hollywood, California. It has become the longest-lived American movie studio ever, in existence for 95 years. Paramount is owned by media conglomerate Viacom. |
The distinctively pyramidal Paramount mountain has been the company's logo since its inception and is the oldest surviving Hollywood film logo. Legend has it that the mountain is based on a doodle made by W. W. Hodkinson during a meeting with Adolph Zukor. It is said to be based on the memories of his childhood in Utah. Some claim that Utah's Ben Lomond is the mountain Hodkinson doodled, and that Peru's Artesonraju is the mountain in the live-action logo.
The logo began as a charcoal rendering of the mountain ringed with twenty-four superimposed stars. In 1953, the logo was redesigned as a matte painting. In the 1970s the logo was simplified and the number of stars was changed to twenty-two. The logo was replaced in 1987, Paramount's 75th Anniversary, by a version created by Apogee, Inc. with a computer generated lake and stars. For Paramount's 90th anniversary in 2002, a new, completely computer-generated logo was created.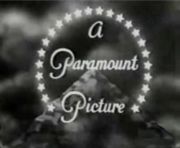 Paramount Logo from 1923-1941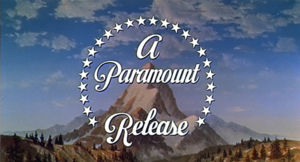 Paramount Logo from 1953-1966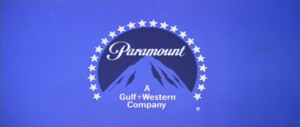 Paramount Logo from 1966-1987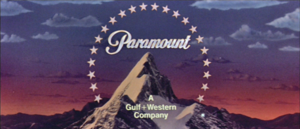 Paramount Logo from 1987-1993
This content has been sourced from Wikipedia
http://en.wikipedia.org/wiki/Paramount_Pictures#The_logo